Pelosi's defiant body language speaks volumes against Trump's rhetoric
House Speaker Nancy Pelosi knows the power of an image better than most politicians. She successfully emerges from her interactions with Trump as a symbol of power and resistance for the left.
Follow the migrant caravan's journey through Mexico to the U.S. border
The caravan of migrants seeking asylum in the United States reached the border following a grueling monthslong journey that took them up through Mexico to the city of Tijuana. Reuters photographer Edgard Garrido chronicled the caravan's journey for weeks, following the migrants from the state of Veracruz in Mexico to the U.S. border.
Interactive:
https://nbcnews.to/2uLZACO
Publication: NBC News
Photography by Edgard Garrido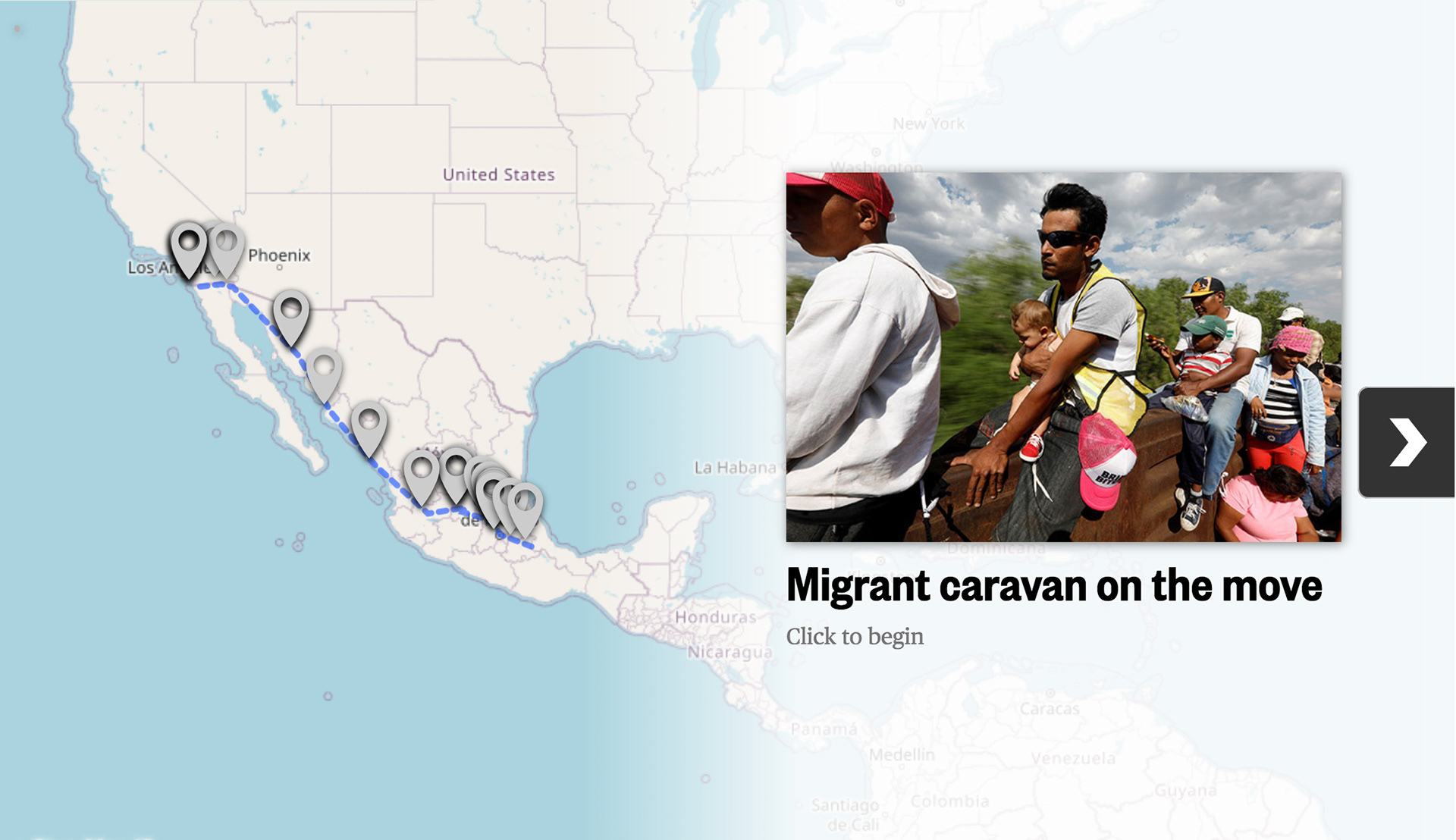 War-torn Mosul struggles to rise from the rubble
Six months after Mosul was declared liberated by the Iraqi military and a U.S.-led coalition, the cost of victory is nearly incalculable.
Interactive:
http://nbcnews.to/2B4vR9b
Publication: NBC News
Photography by Ahmad al-Rubaye