The Attack: Before, During and After
The Jan. 6 siege of the U.S. Capitol was neither an accident nor an isolated event.
 
A three-part investigative series by The Washington Post reveals through new reporting how law enforcement officials failed to heed mounting red flags of violence on Jan. 6, documents the bloody consequences of President Donald Trump's inaction during the siege and shows how a deep distrust of the voting process has taken root across the country. 

Launch page: https://wapo.st/2Y0sFNp 
Awards:
Pulitzer Prize for Public Service
First Place - Digital Project in NPPA's Best of Photojournalism
Online Storytelling Project of the Year in Pictures of the Year International
The House battle over Build Back Better – 24 restless hours on the Hill
After months of legislating that exposed intraparty riffs, House Democrats finally felt confident they could pass their roughly $2 trillion social spending priority legislation. But the vote would only come after a record-long speech by the House minority leader.

Interactive: https://wapo.st/3nzwwuV
Publication: The Washington Post
Photography by Jabin Botsford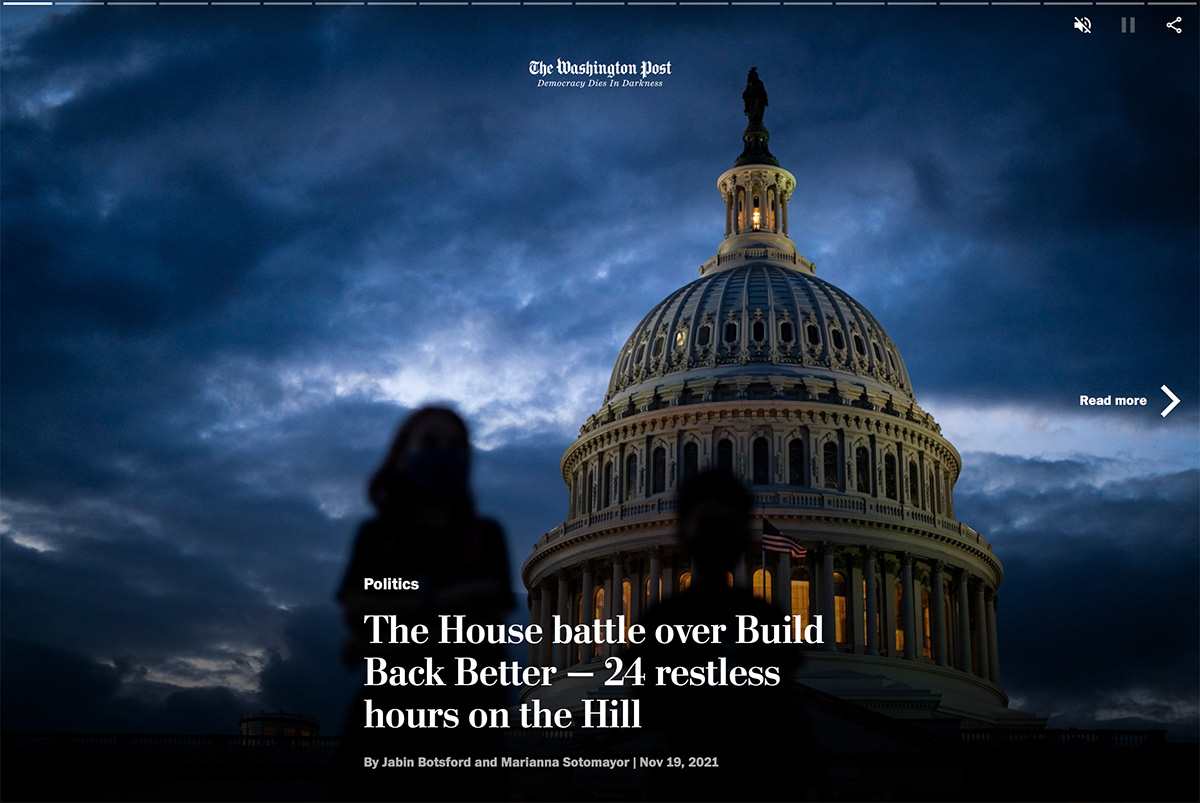 Who was at the infrastructure bill signing at the White House?
More than 800 lawmakers, elected officials and other political leaders from both sides of the aisle gathered on the White House lawn to celebrate the passing of an infrastructure bill that President Biden believes will revolutionize how Americans go about their lives for years to come.

The picture could provide a glimpse of some of the figures that Biden will depend on most — in D.C. and elsewhere — to carry out his agenda.
Photo by Demetrius Freeman
Pelosi's defiant body language speaks volumes against Trump's rhetoric
House Speaker Nancy Pelosi knows the power of an image better than most politicians. She successfully emerges from her interactions with Trump as a symbol of power and resistance for the left.
Follow the migrant caravan's journey through Mexico to the U.S. border
The caravan of migrants seeking asylum in the United States reached the border following a grueling monthslong journey that took them up through Mexico to the city of Tijuana. Reuters photographer Edgard Garrido chronicled the caravan's journey for weeks, following the migrants from the state of Veracruz in Mexico to the U.S. border.

Interactive: https://nbcnews.to/2uLZACO 
Publication: NBC News
Photography by Edgard Garrido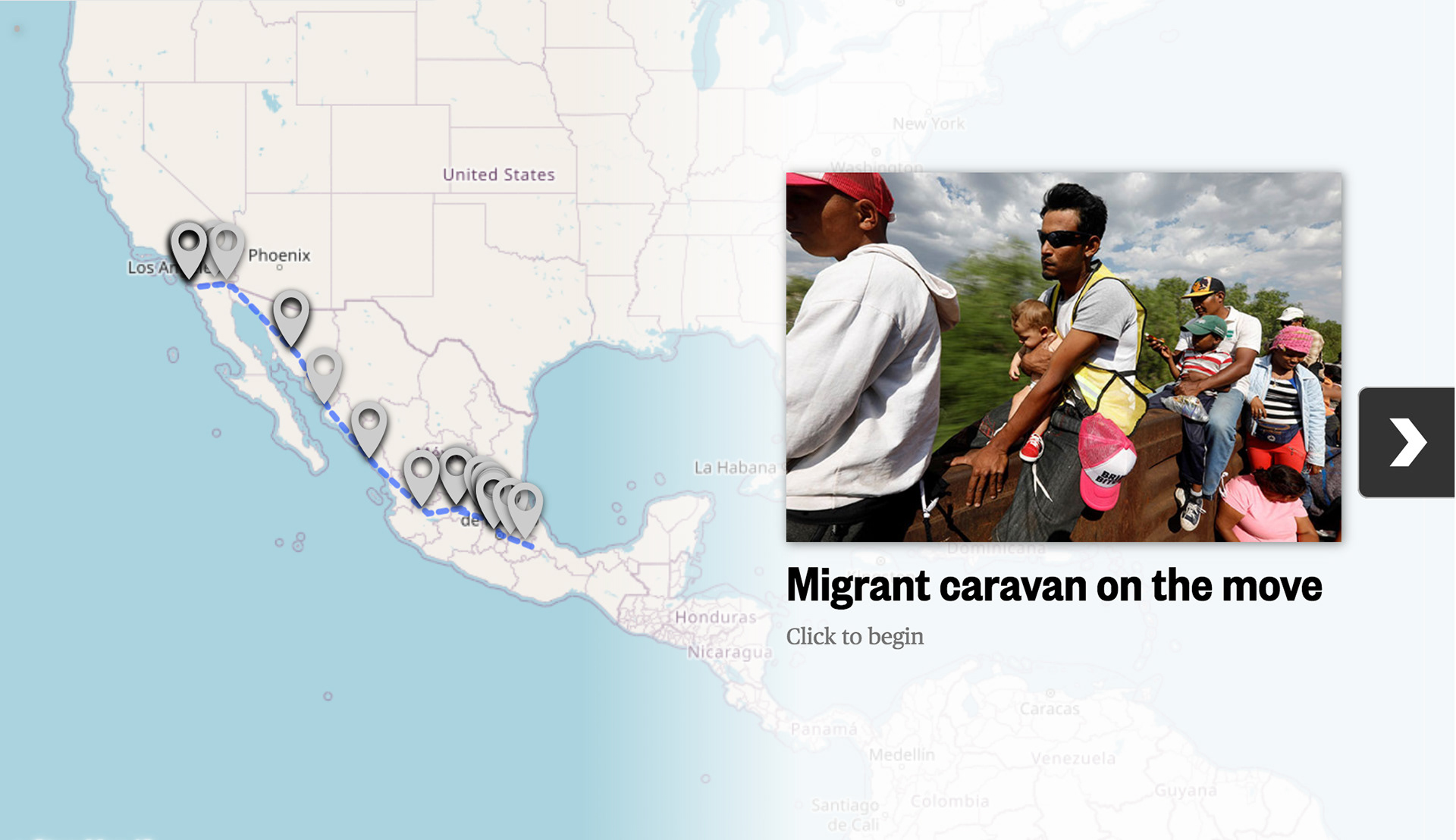 War-torn Mosul struggles to rise from the rubble
Six months after Mosul was declared liberated by the Iraqi military and a U.S.-led coalition, the cost of victory is nearly incalculable.

Interactive: http://nbcnews.to/2B4vR9b
Publication: NBC News

Photography by Ahmad al-Rubaye